The weather has been unseasonably warm so far and we have decided to take advantage of these sultry evenings to sit by the pond and enjoy a sun downers. The gentle breeze is better here than on the back deck where we have found it to be too stiflingly hot. The sheltering trees and cool water are a welcome respite after a day of work cleaning the pond and bog. Covered in mud, sweat and bug-spray we brought out some libations and snacks to enjoy the gentle evening air. We settled down to enjoy our days accomplishments.
The pond has been so lovely lately. The sunset allowed the glowing night sky to be reflected in the mirror-like water. Such a special treat. Dragonflies glided silently around us, picking up an errant mosquito for a last chance meal of the day before settling inside sheltering leaves of a nearby tree or shrub for a nights rest.
The lotuses cheerfully greet us as we walk by with our chairs and snacks. They have been blooming abundantly this year since we re-potted them. With their roots able to find more room to wander, we got paid handsomely for our efforts with the most amount of blooms ever.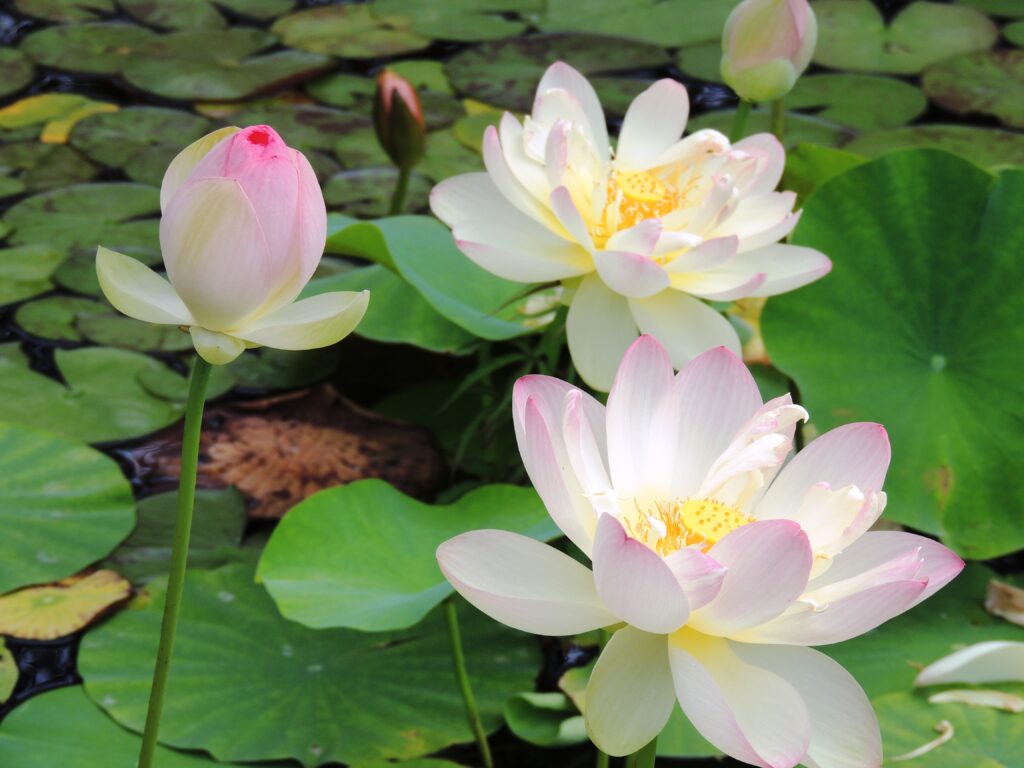 Just a week before a drenching storm had gifted us with a 2 inches of rain which allowed the grass to green up for a week or two. What a relief that was! These days the fields go brown so quickly from the heat and drought.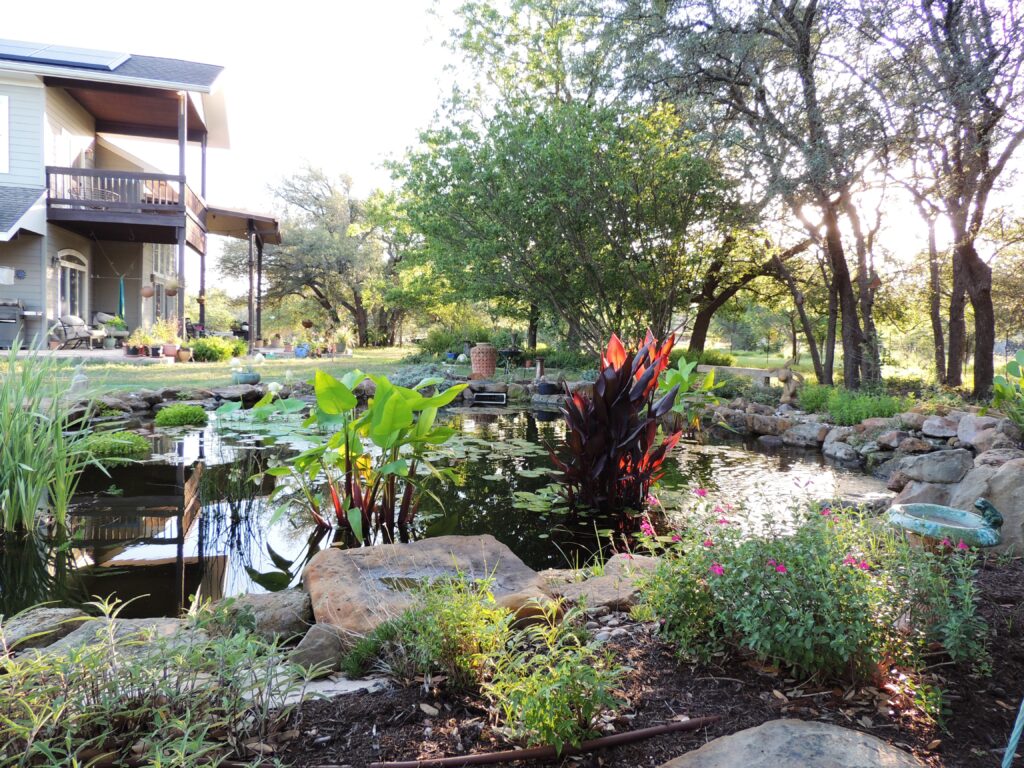 The views are so rewarding.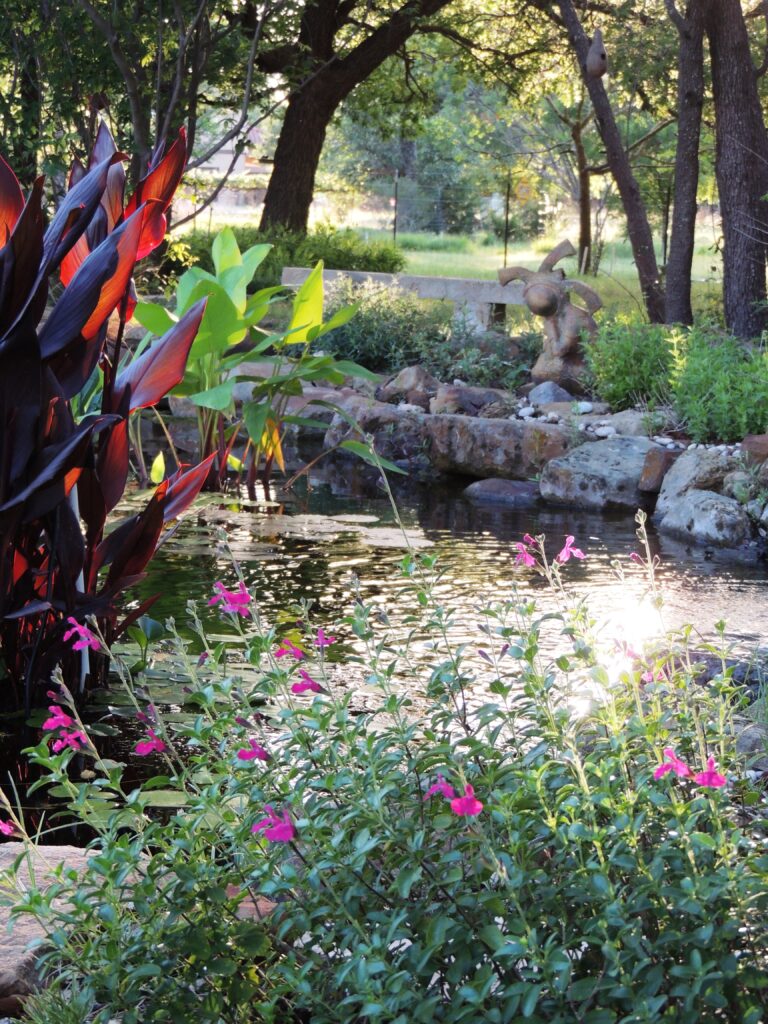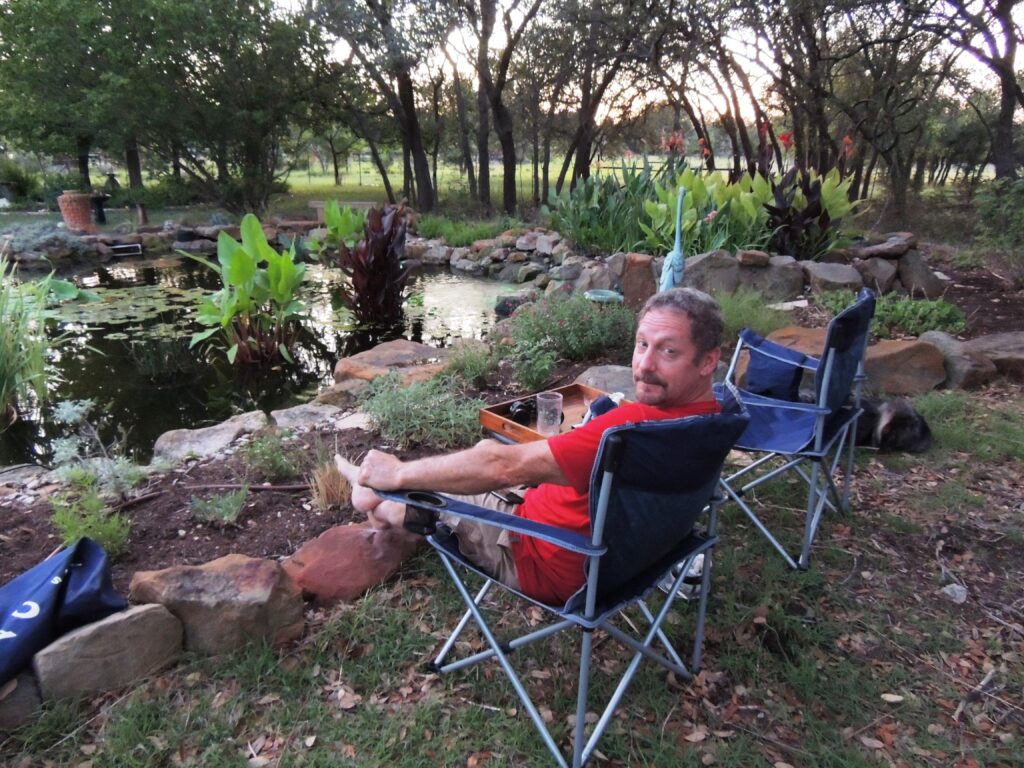 As nighttime falls the garden takes on a whole new feel and atmosphere. Bats fly overhead, frogs climb out from beneath rocks and crevices to hunt for beetles that only emerge when it is dark out. We turn on our pond lights and enjoy show.
Sadie naturally enjoys the evening too. Acting as a convenient vacuum, cleaning up any crumbs we may have dropped from our late evening picnic, stealing them from hopeful ants silently laying in wait under rocks for us to leave to scavenge the last remaining dregs that Sadie may have missed. As our snacks run out she settles down nearby to enjoy the wildlife getting ready for their night time adventures. She has always enjoyed lying on the soft grass every so often casting a hopeful glance back at us just case there is still some food left.